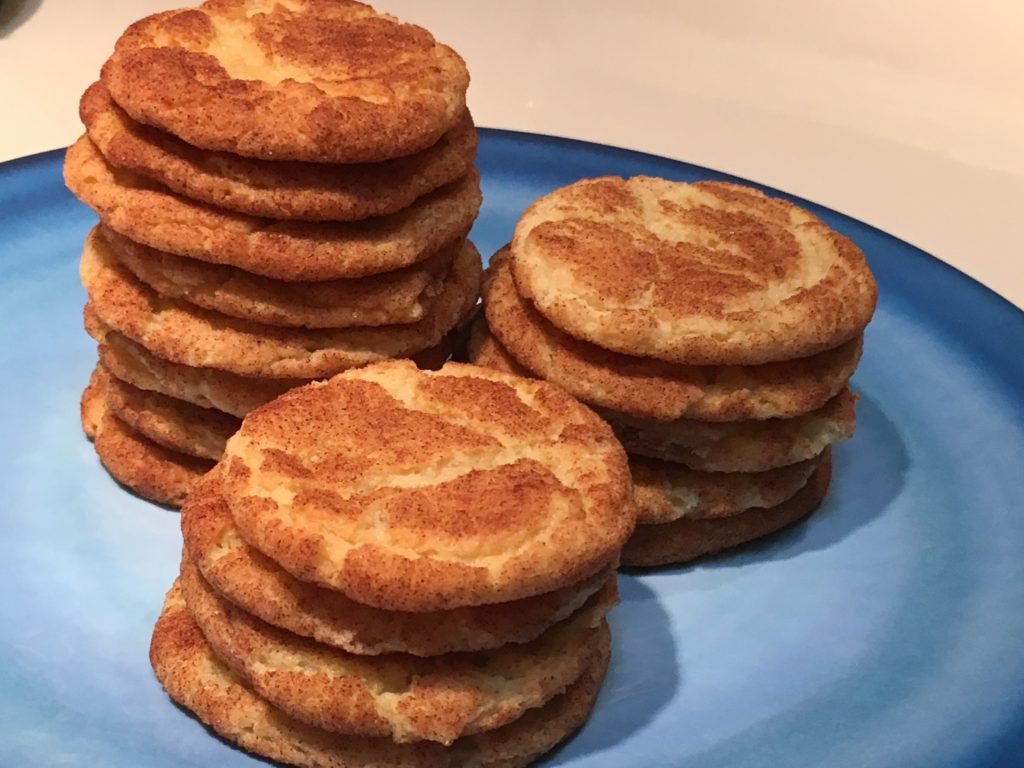 Such a classic cookie.  Totally reminds me of my childhood.  This recipe does not have brown sugar, or vanilla, or spices mixed in the dough.  It is simply a wonderfully buttery dough rolled in cinnamon sugar.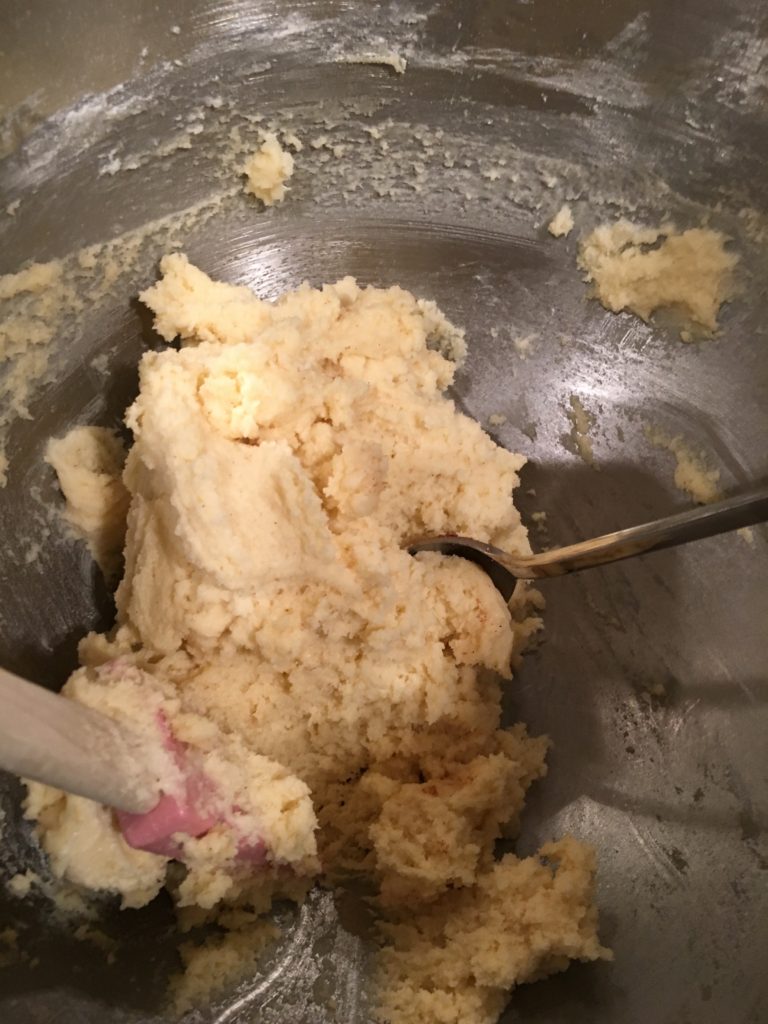 Your electric mixer pretty much does all the work in no time, and this is a great recipe if you need a big batch of cookies quickly.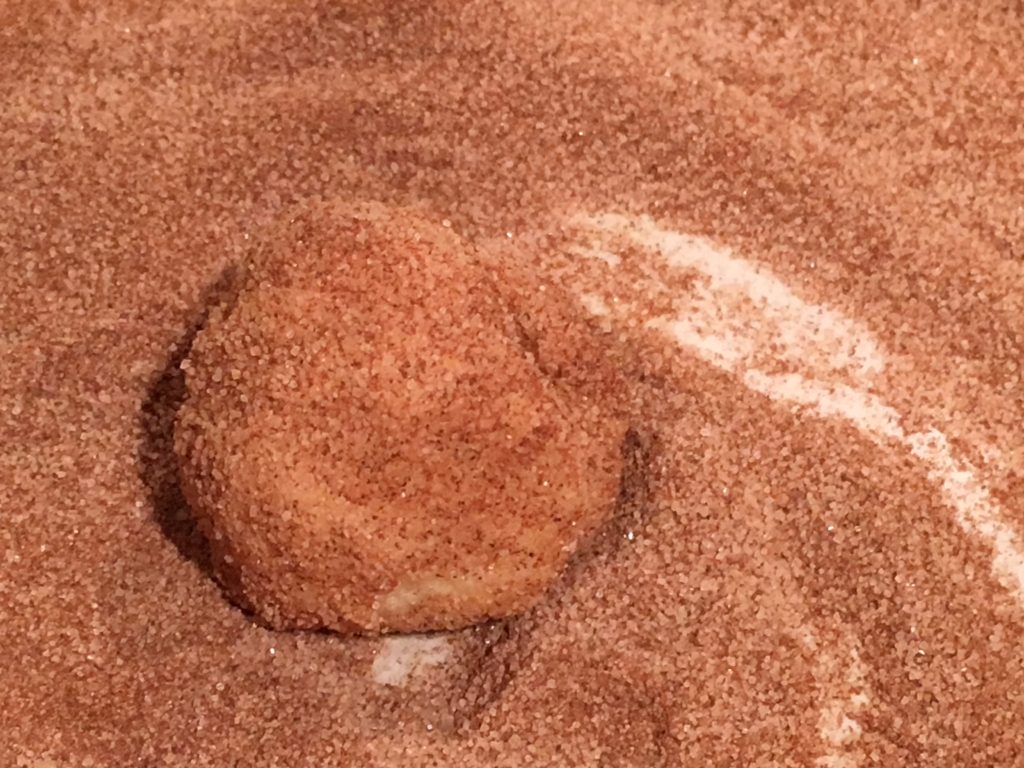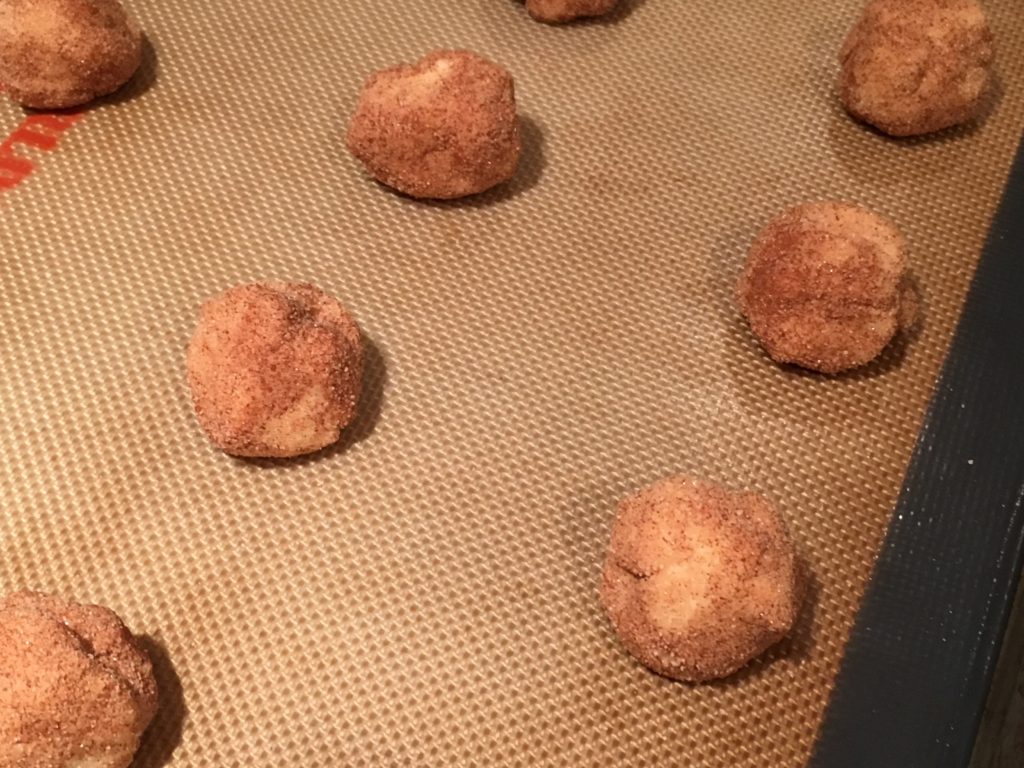 Just roll into balls and then into cinnamon sugar.  Can you find the cookie?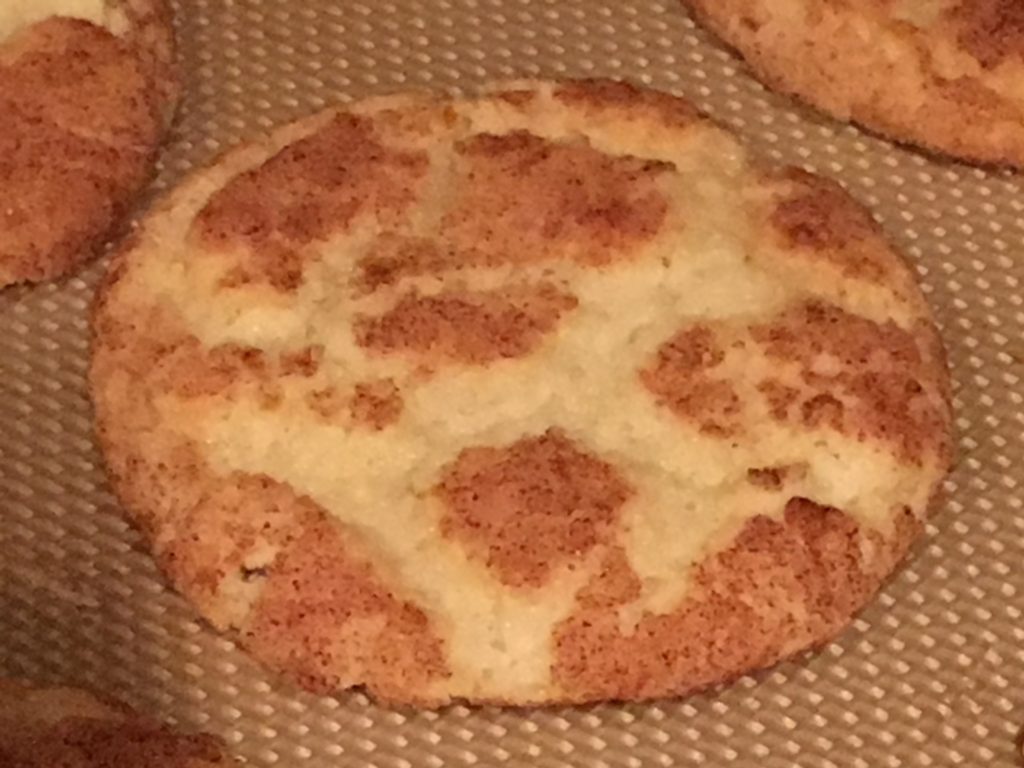 As they bake they will spread out a bit.  Funny thing is, whenever my mom made them, they stayed in the shape of the balls.  I have never been able to replicate this and it puzzles me.  But the taste, exactly as if I just walked in the door from school and there they sat waiting for me in the kitchen.