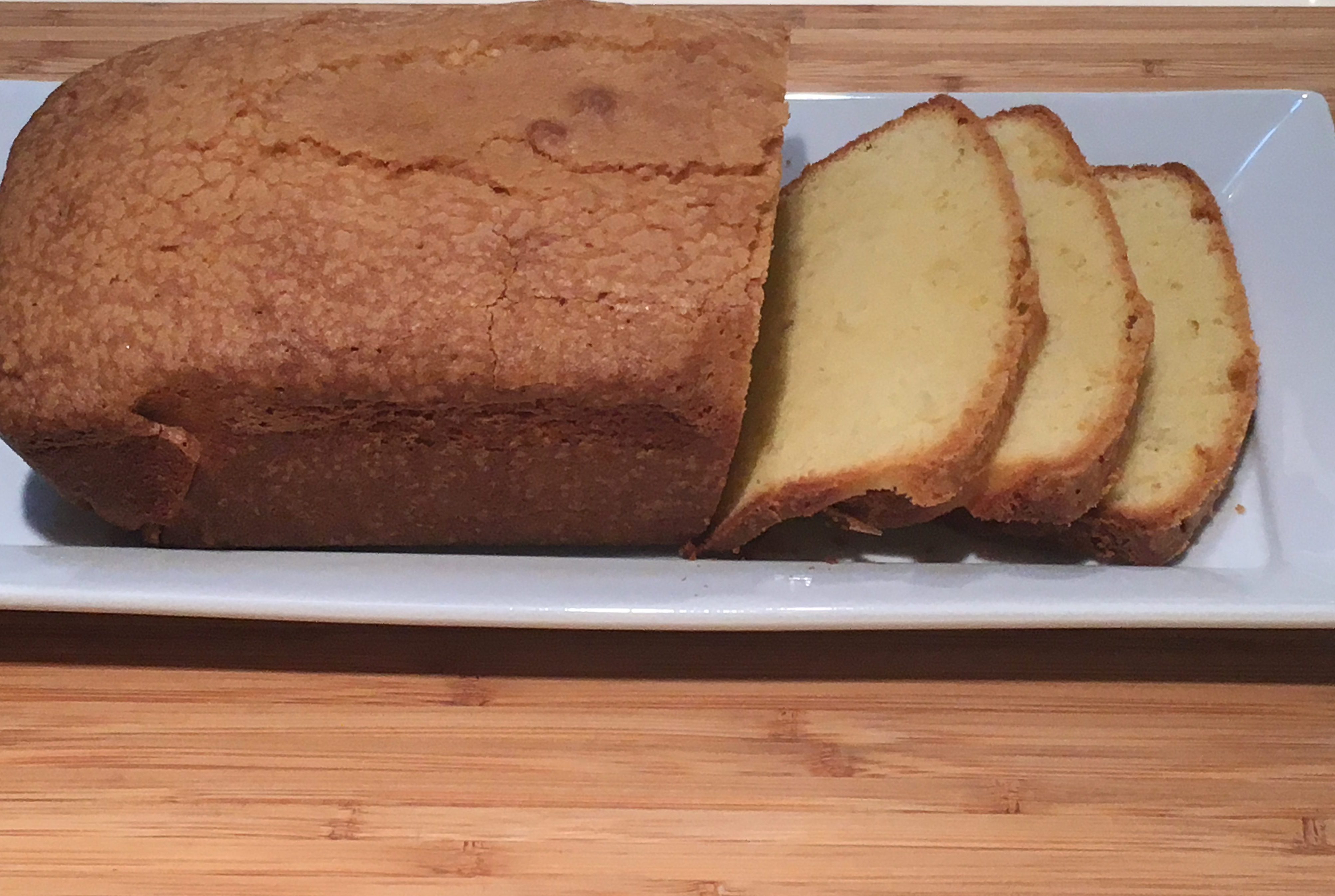 Classic Pound Cake
This pound cake recipe is near perfect!  It is from one of my very favorite baking cookbooks, Baking Illustrated.  Everything I make out of this book is fantastic, the key is to follow the recipe to the letter.  Even the cake batter for this recipe tastes great!!
Plan Ahead Note: butter should be slightly softened and the eggs and egg yolks should be at room temperature.
Ingredients
2

sticks

unsalted butter

softened but still cool

1 ⅓

cups

granulated sugar

3

eggs

room temperature

3

egg yolks

room temperature

1 ½

teaspoons

vanilla extract

1 ½

teaspoons

water

½

teaspoon

salt

1 ½

cups

plain cake flour
Instructions
Adjust an oven rack to the middle position and heat the oven to 325°.  

Grease a 9" x 5" loaf pan and fit a sheet of parchment paper lengthwise in the bottom of the greased pan, pushing it into the corners and up the sides of the pan.  Fit a second sheet crosswise in the pan in the same manner.

Beat the butter in the bowl of a standing mixer at medium-high speed until smooth and shiny, about 15 seconds.

With the machine still on, sprinkle the sugar in slowly taking about 30 seconds to pour in all the sugar.

Beat the mixture until light and fluffy, and almost white 4 to 5 minutes, stopping the mixer once or twice to scrape down the sides of the bowl with a rubber spatula.

Stir together the eggs, yolks, vanilla, and water into a 2-cup liquid measuring cup.

With the mixer running at medium-high speed, add the egg mixture to the butter and sugar in a very slow, thin stream.

Finally, beat in the salt.

 Place ½ cup of flour in a sieve and sift it over the batter.

Fold gently with a rubber spatula, scraping up from the bottom of the bowl, until the flour is incorporated.

Repeat twice more, adding the flour in ½ cup increments.

Scrape the batter into the prepared pan, smoothing the top with a spatula or wooden spoon.  Bake until a toothpick inserted into the top comes out clean, 70 to 80 minutes.

Let the cake rest in the pan for 5 minutes and then invert onto a wire rack.  Turn the cake top side up and cool to room temperature.  Remove the parchment paper and serve.  If not serving the cake immediately, wrap the cake in plastic, then foil and store at room temperature.
Notes
Recipe from Baking Illustrated.