Treat Tuesday-Lemon Butter Cookies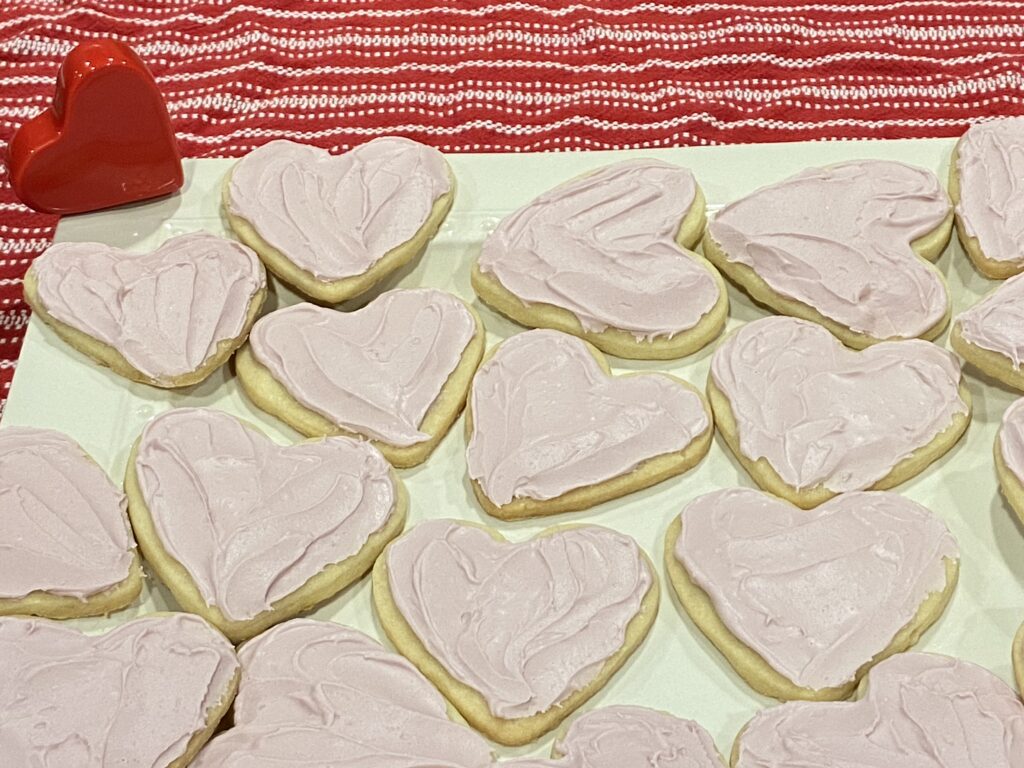 Keeping with the citrus theme for this season, I thought it would be fun to mix with Valentines! These cookies are super easy to make because the dough does not have to chill before you roll it out. This is a also a great recipe if you are not baking for a crowd but just for your family or friends.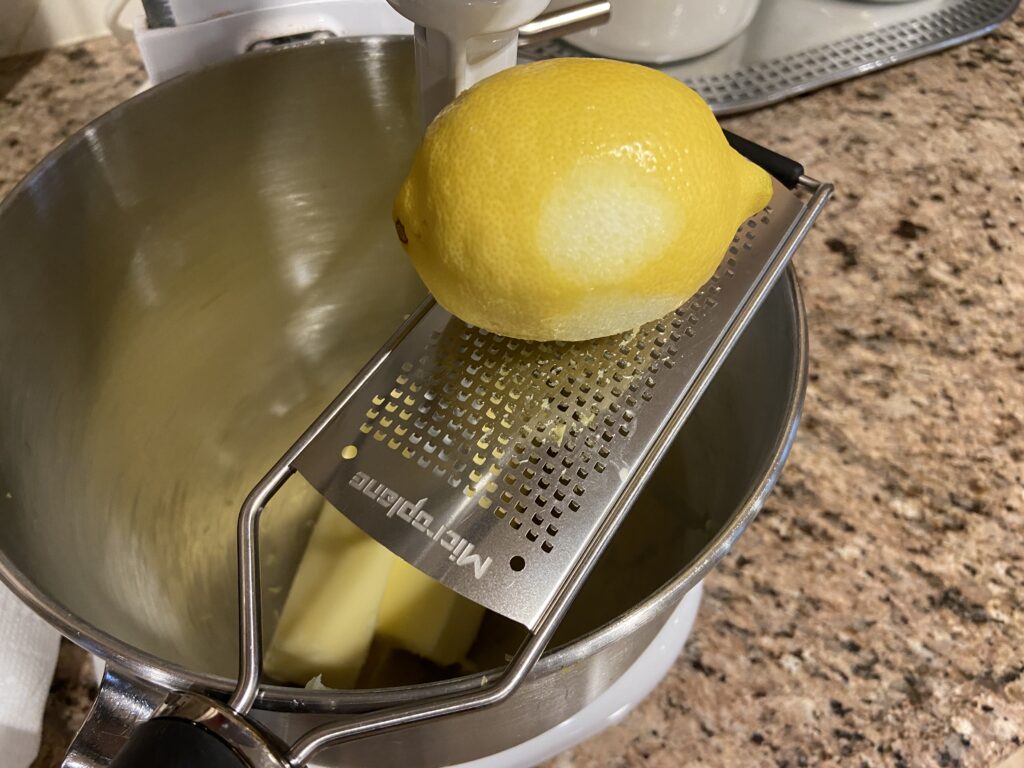 The batter begins with butter and fresh lemon zest.
Powdered sugar and flour are added next, making a delicious dough (I might have sampled…)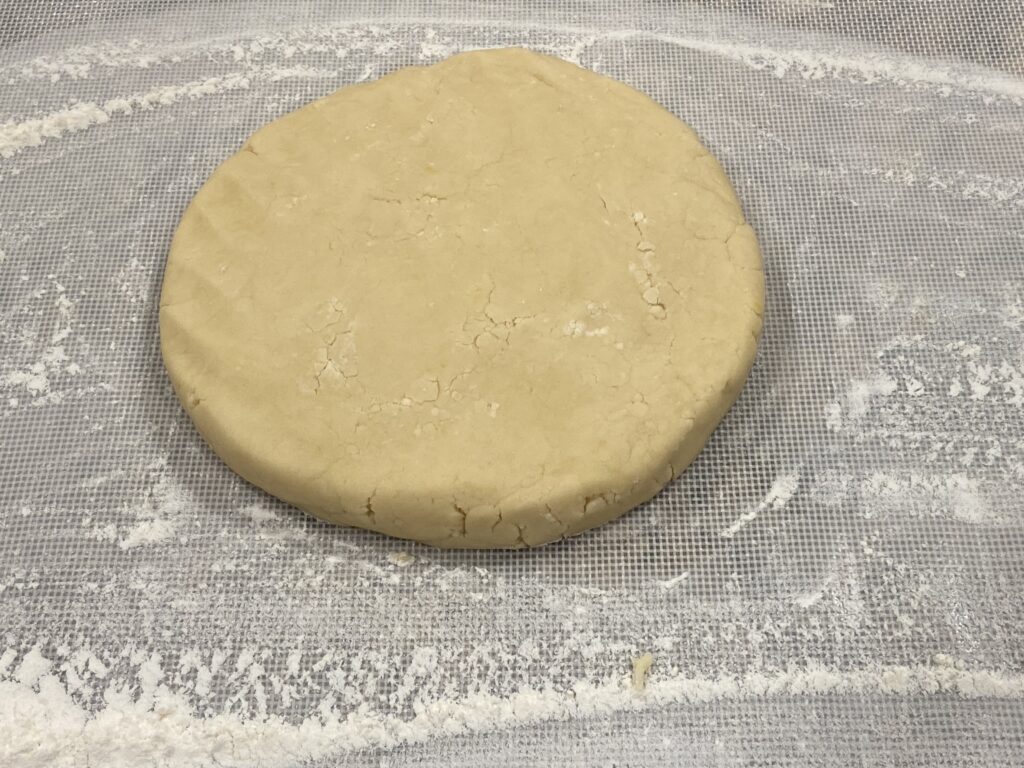 Form the dough into a disc on a floured surface.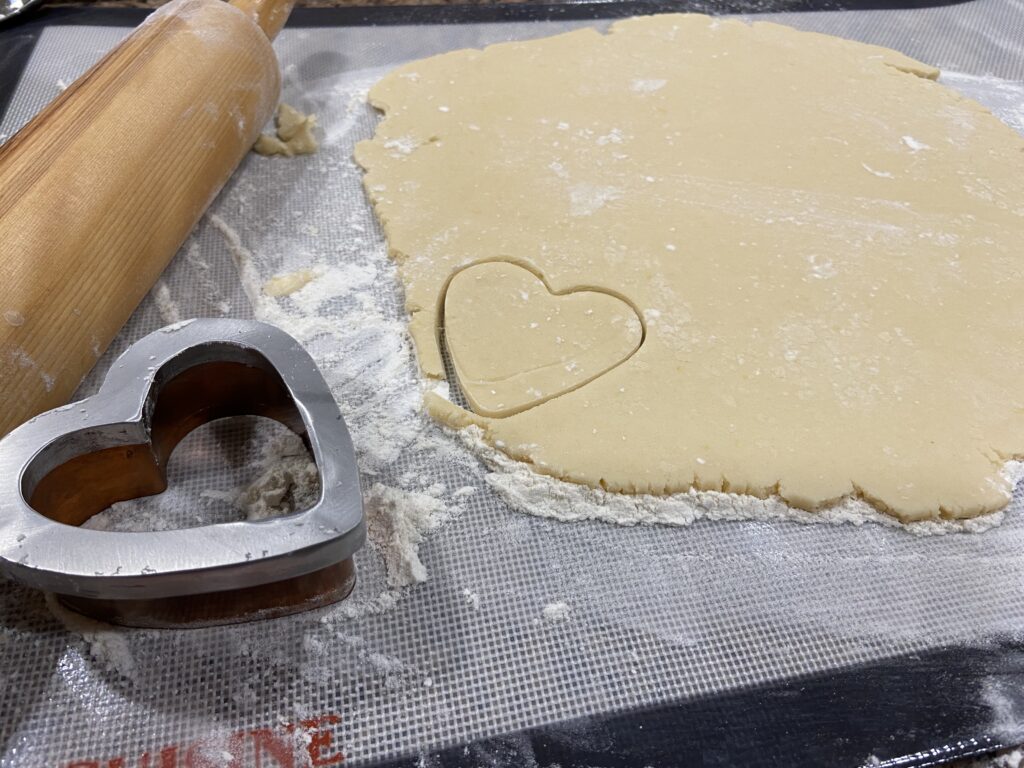 Roll the dough and begin cutting out the shapes. This is one of my favorite cookie cutters. I have a few of these copper bases and they have a great weight to them and make perfect hearts every time. I have searched high and low for more of these but have yet to find them again.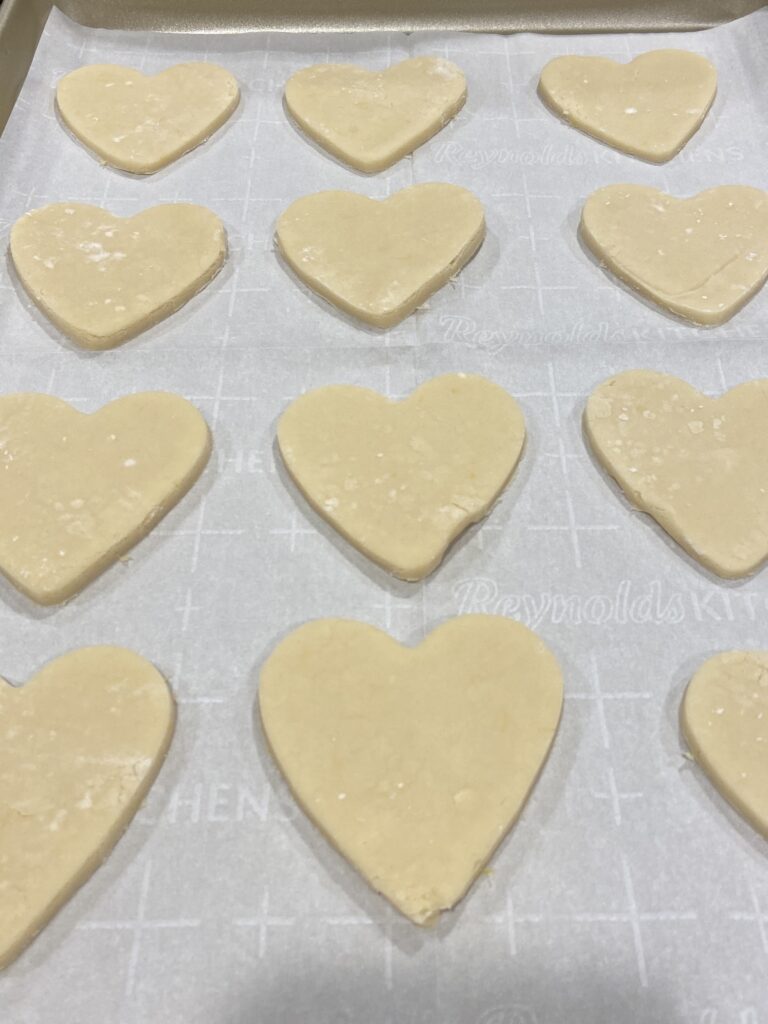 Place a dozen on a parchment lined pan and bake for 15 minutes.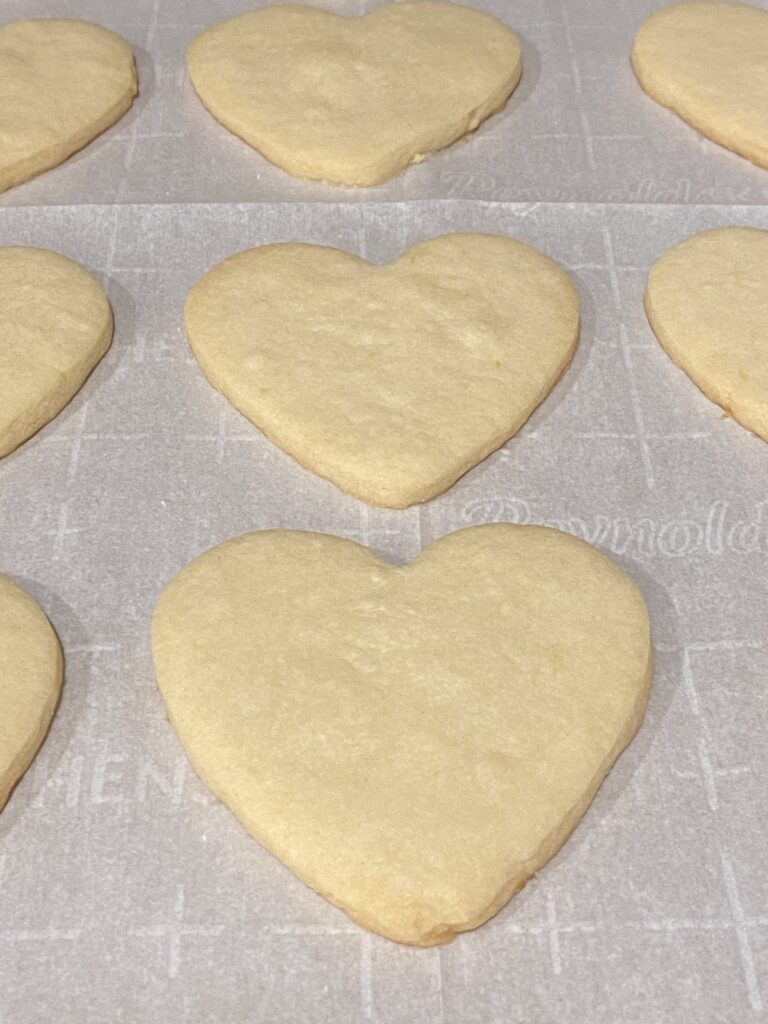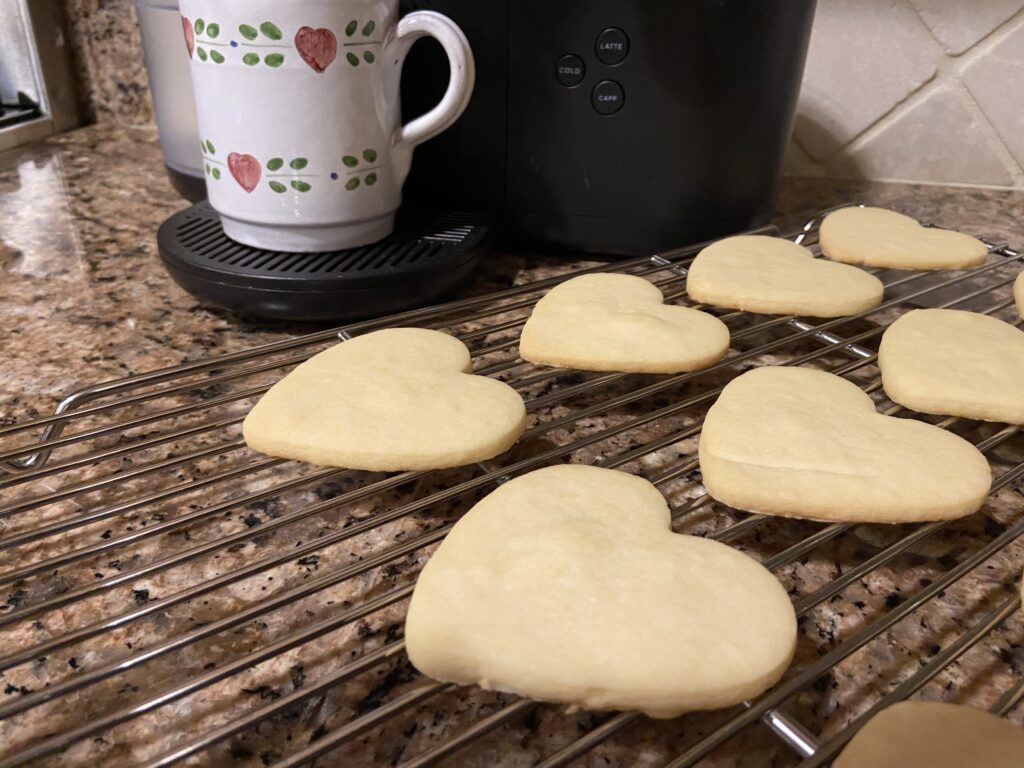 These do not puff up much so they become the perfect surface for the royal icing.
The icing is just as easy to make as the cookies. The secret ingredient for royal icing is Meringue Powder. I use this powder from King Arthur Flour and it works beautifully.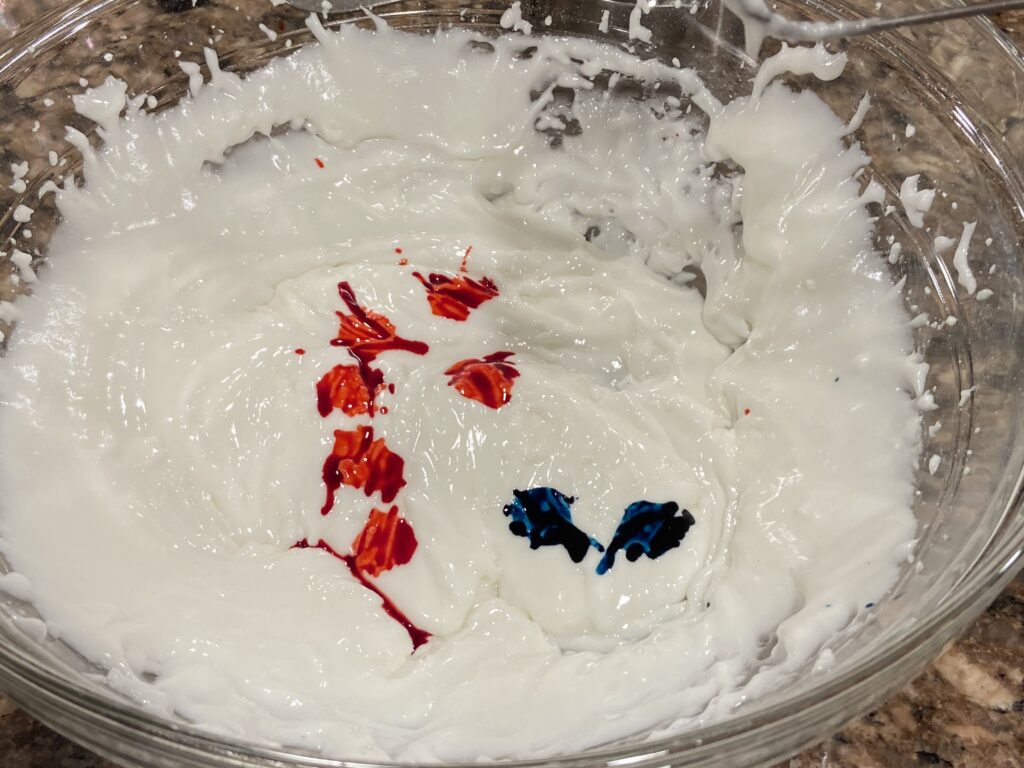 After you whip the powdered sugar, meringue powder, and water, then add food coloring of your choice. I chose to do my hearts in dusty rose which called for 6 drops of red and 2 drops of blue.
Mix and spread on the cookies. I frost like a 5 year old…
You need some pink hearts in your kitchen!
---