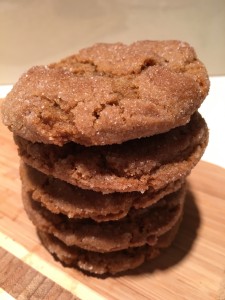 This bread is great around holiday time.  It makes two loaves, but you can also buy mini loaf pans and freeze some for later!
Ingredients:
1 2/3 cups sugar
2/3 cup vegetable oil
2 teaspoons vanilla
4 eggs
3 cups all-purpose flour
2 teaspoons baking soda
1 teaspoon salt
1/2 cup milk
2 teaspoons fresh grated orange peel
3 cups cranberries
Grease the bottom of two 8″ x 5″ loaf pans.
In a large bowl combine sugar, oil, vanilla, eggs, milk and orange peel.  Stir in flour, baking soda, salt and cranberries.  Divide batter between the two pans and bake at 350 degrees for 50-60 minutes or until wooden pick comes out clean.  Cool 10 minutes on a wire rack.  Remove bread from pans and cool completely.