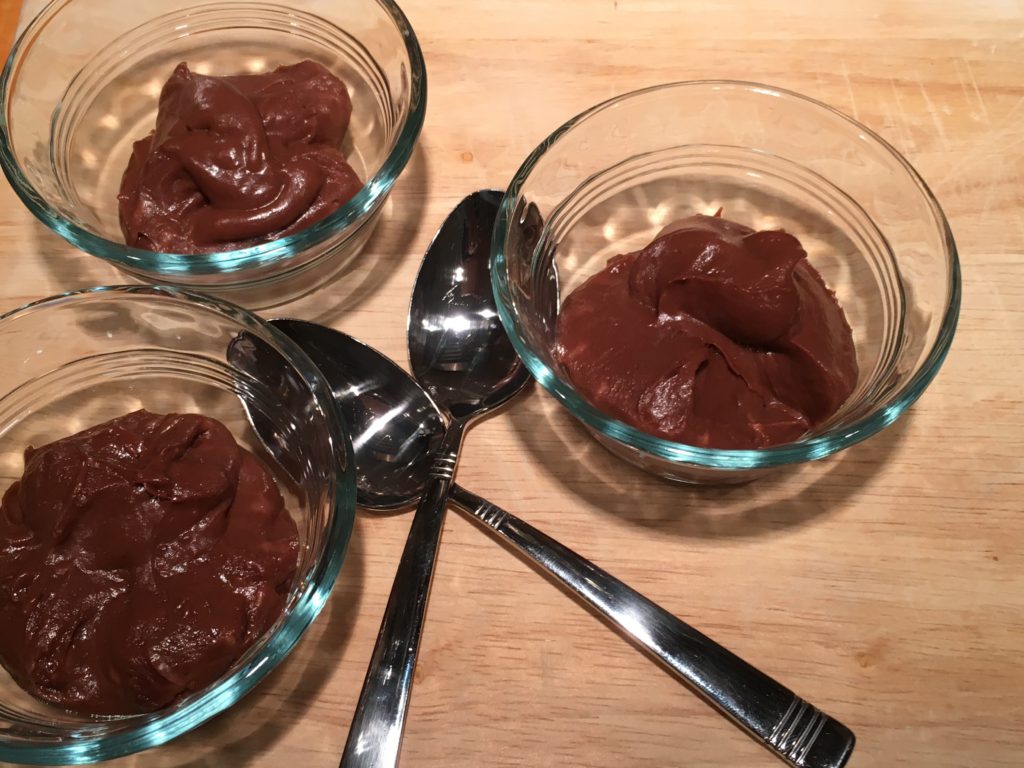 Treat Tuesday is back!  Not that I didn't bake up a storm in December but I wasn't organized to post all the Christmas goodies.  So Happy New Year with a nice, rich pudding.  I know.  New Year's Resolutions probably don't include pudding.  But it's the first Tuesday after holiday break, so give yourself a little treat after struggling to get back into a routine.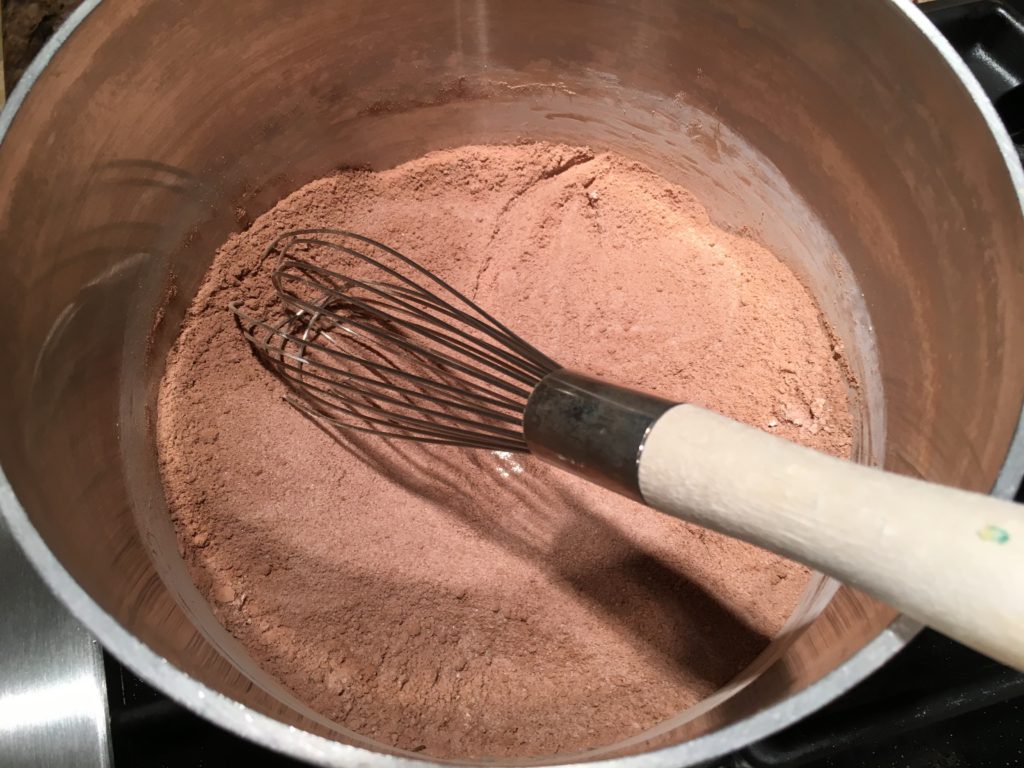 This recipe is so good!  Start with some sugar, cocoa, and cornstarch.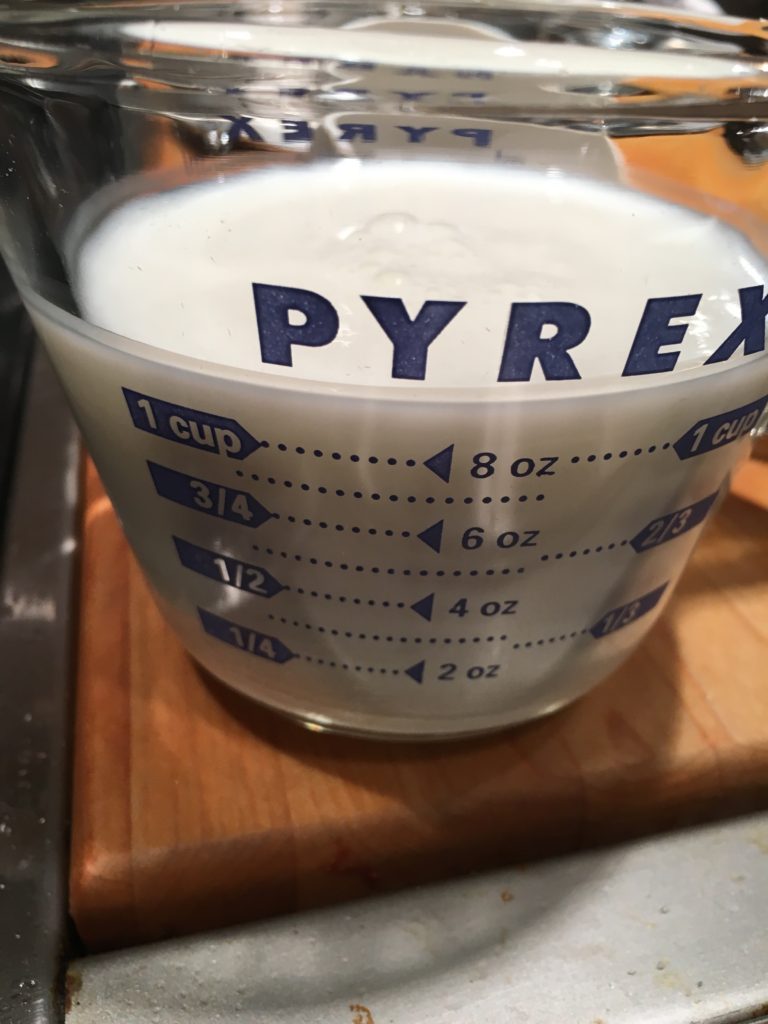 Add a nice thick buttermilk.
(By the way, these basic measuring cups are my favorite liquid measures.)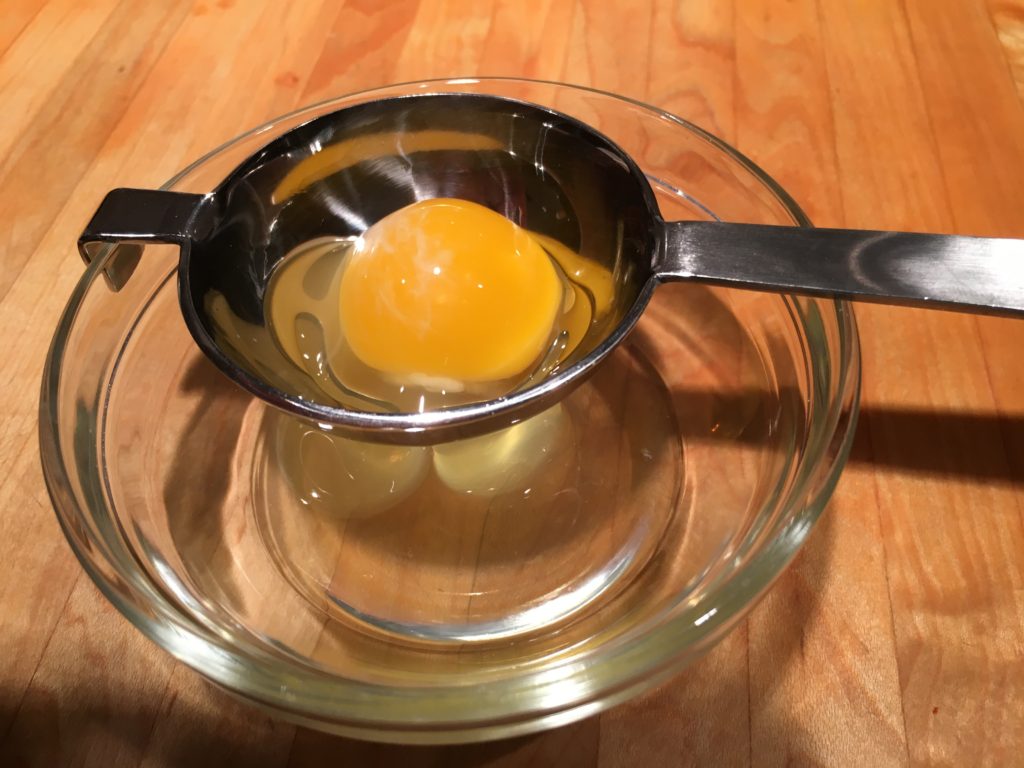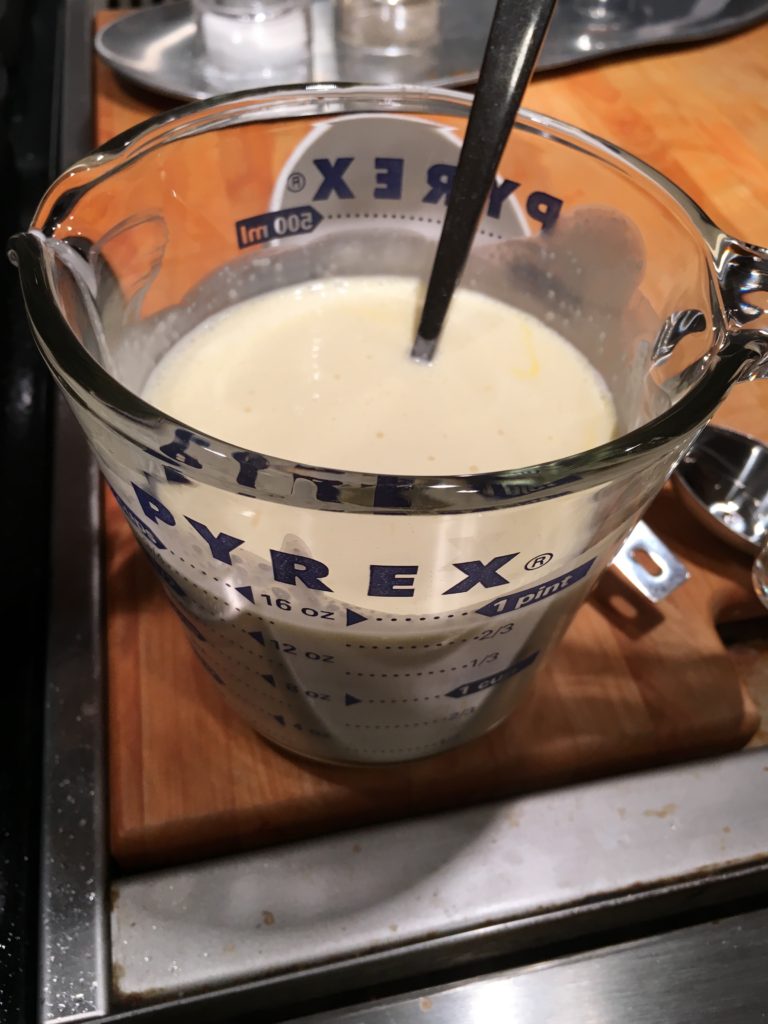 Next mix some heavy cream, egg yolks, and an egg together.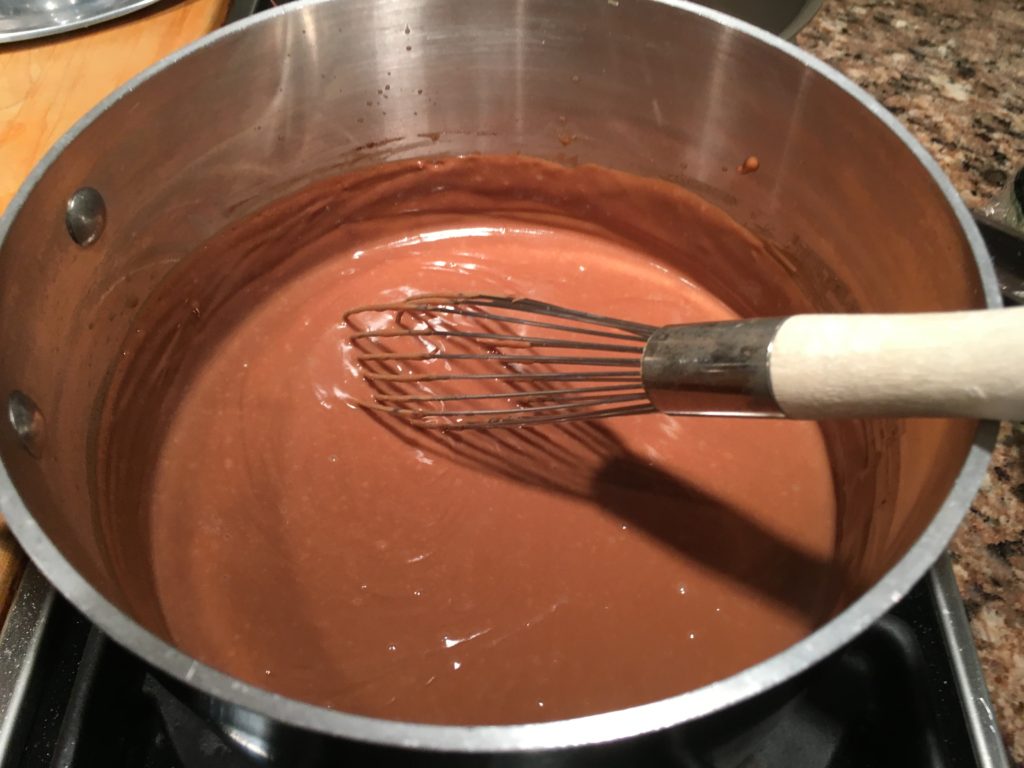 Slowly stream the cream into the buttermilk mixture and bring to a boil, stirring until the pudding becomes thick.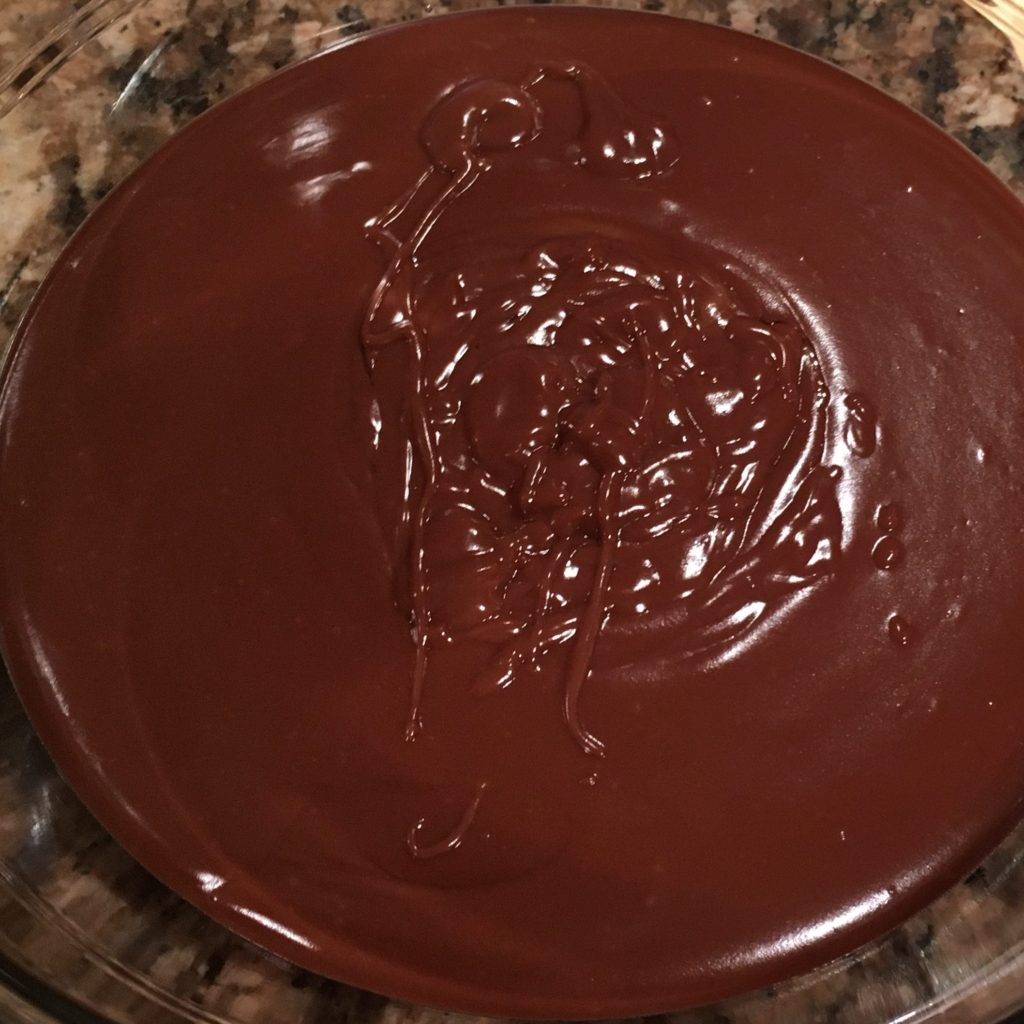 Add chopped semi-sweet chocolate and whisk until melted.  Pour into a bowl.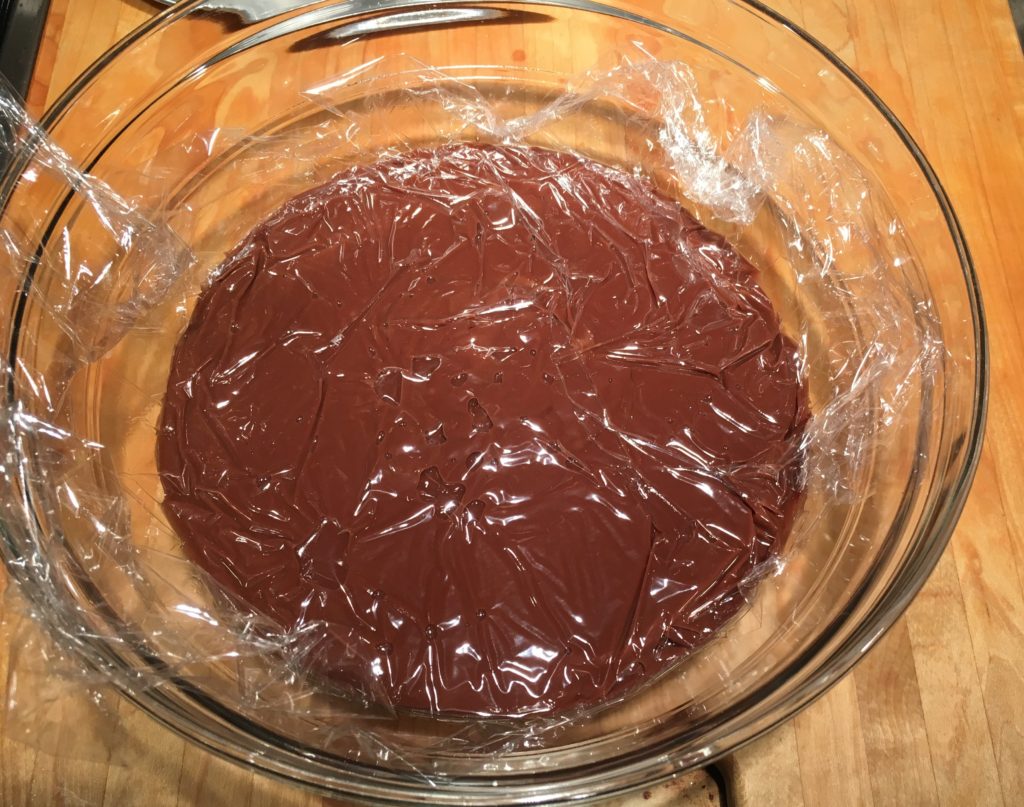 Seal the bowl with plastic wrap, pressing the wrap directly onto the pudding to keep a skin from forming on top of the pudding.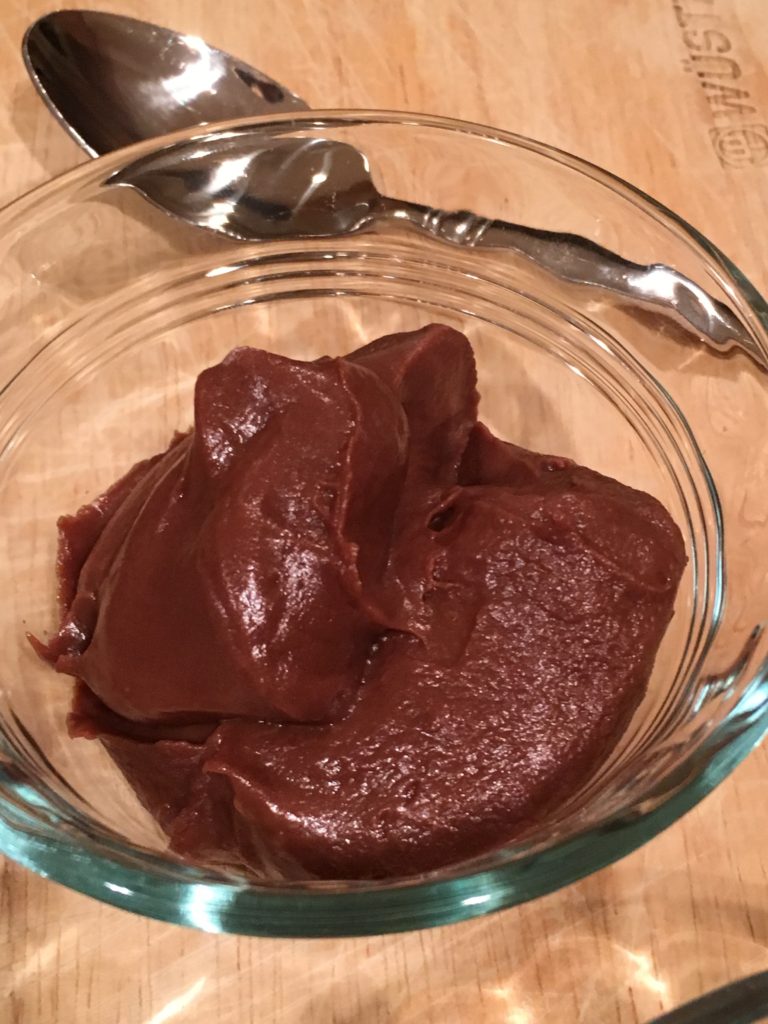 This beats a plastic pudding cup from the grocery store.  The flavor is buttermilk pie meets chocolate.  If you are going to cheat a little, make it worth it!