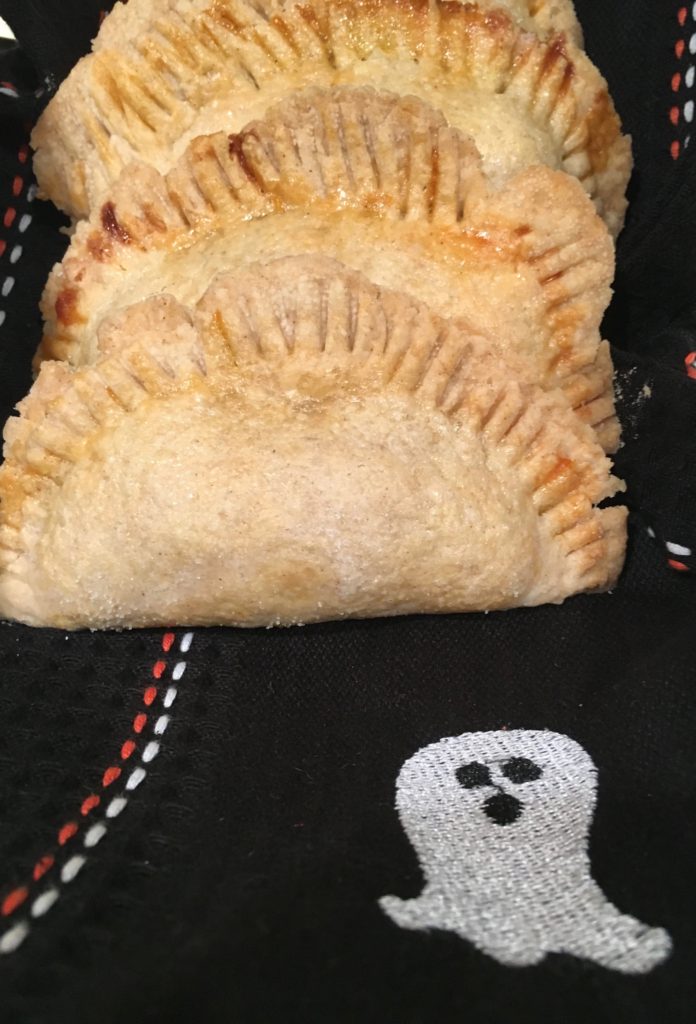 Empanada means stuffed, baked pastry.  Think of these are your very own personal pumpkin pie.  These are not that complicated to make, easier than a pie crust and they are fantastic with a little whipped cream or vanilla ice cream on top.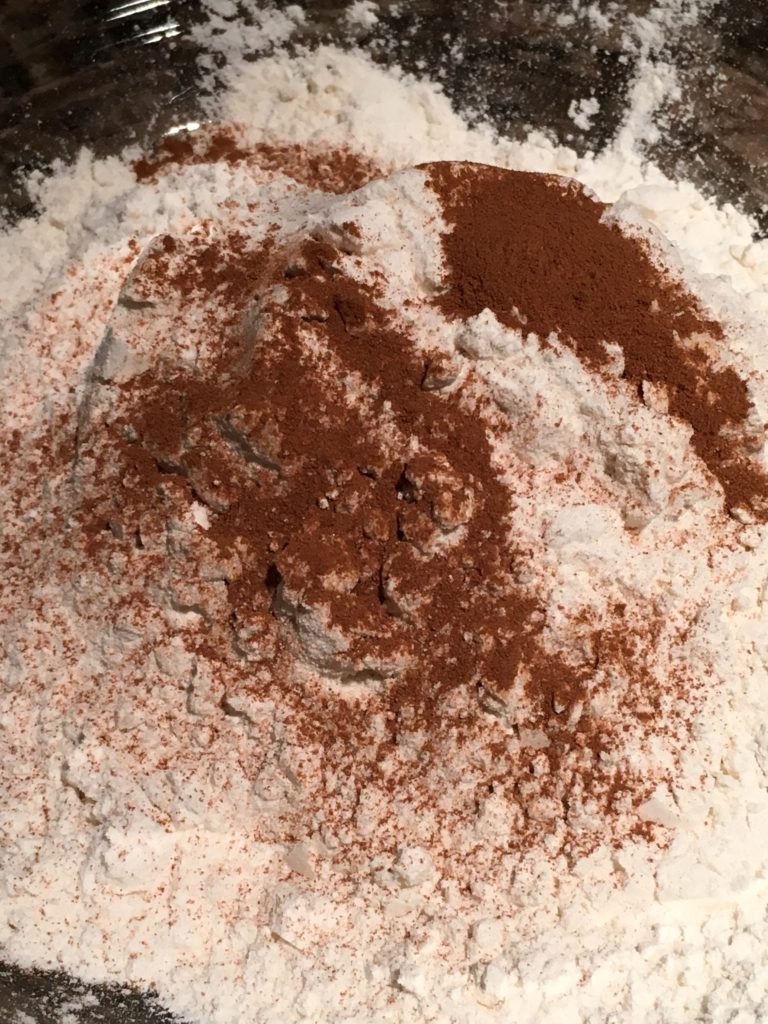 First the dough.  It's just flour, with cinnamon.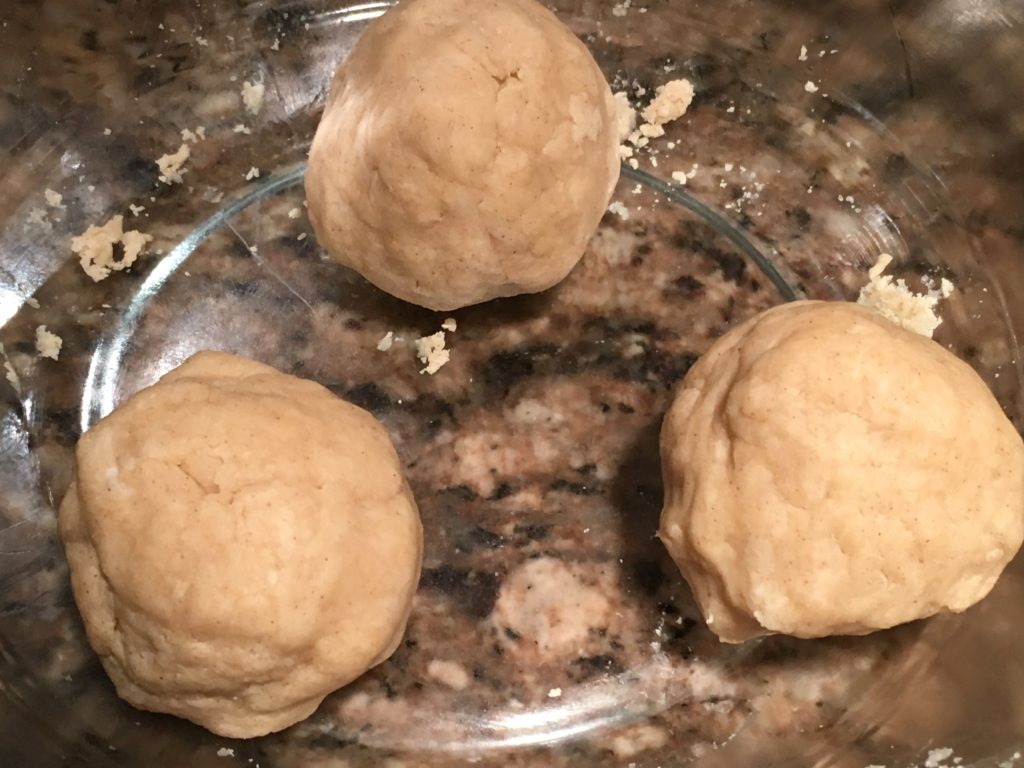 Once you add the shortening (yes, shortening.  Don't freak.  You want your crust flakey right?!  If it was good enough for Loretta Lynn, it is good enough for me!) and water, you make these little dough balls and refrigerate them.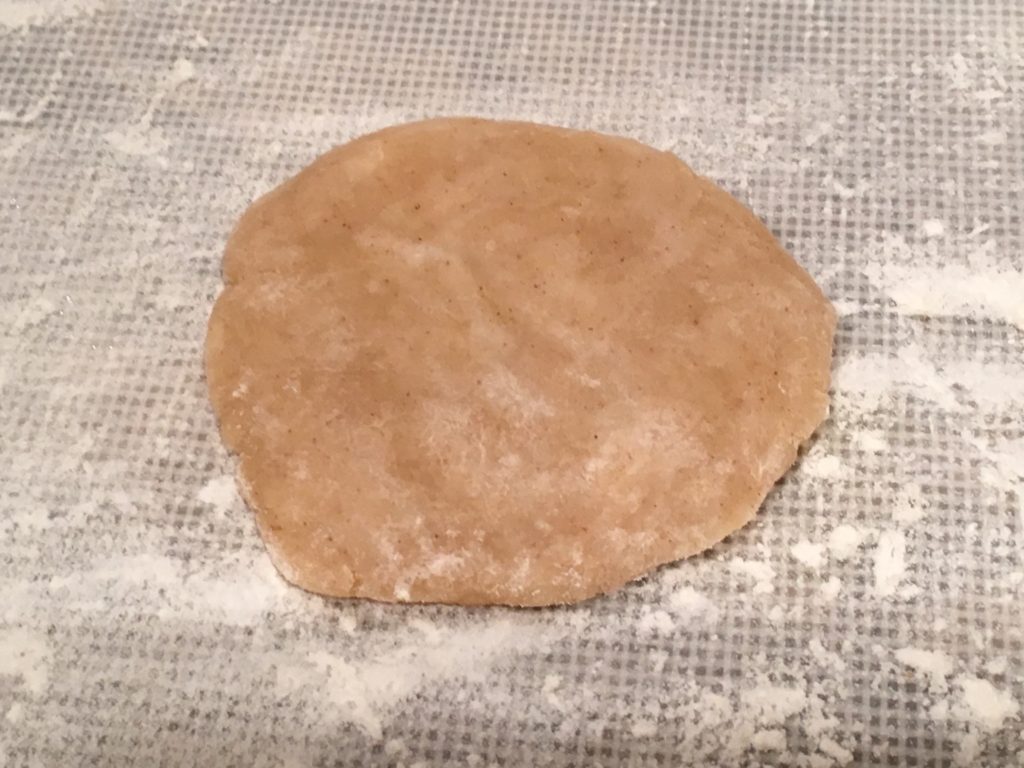 Next you flatten the dough and roll them into little circles.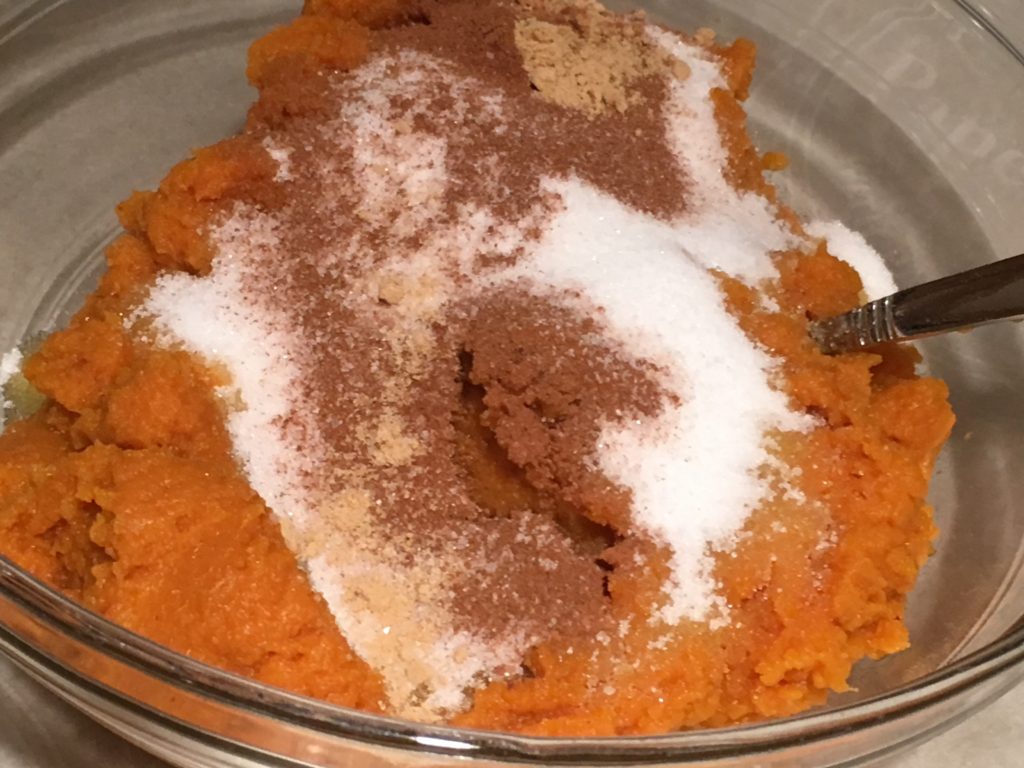 The filling is just like pumpkin pie, some delicious pumpkin, sugar, more cinnamon, and ginger.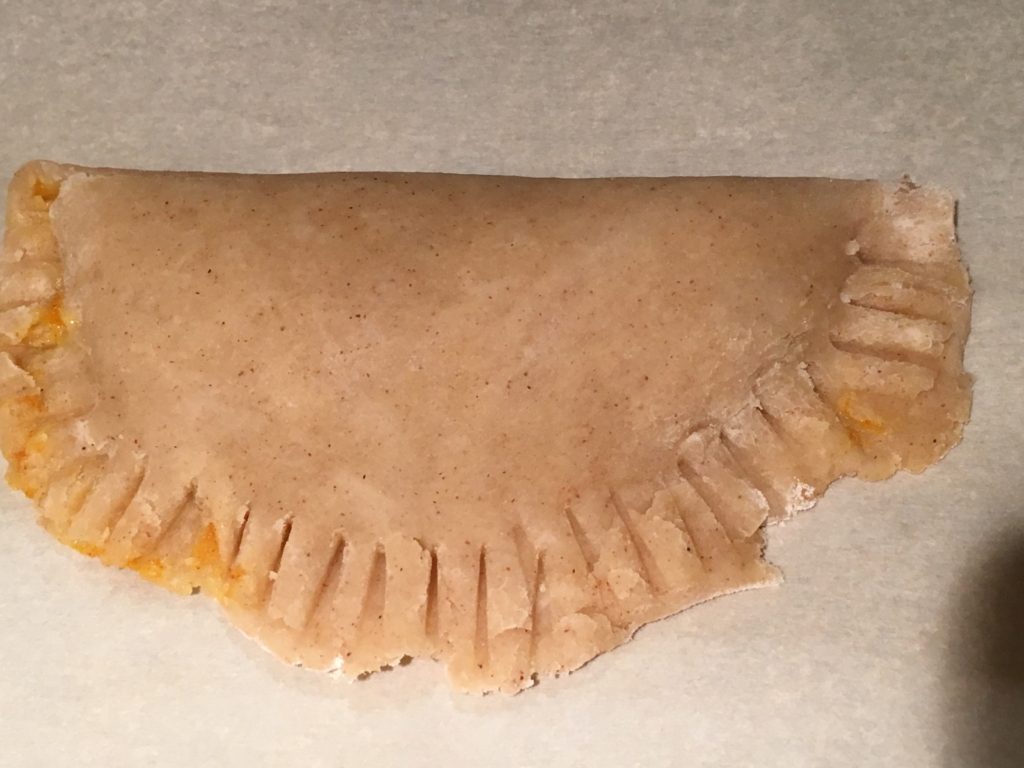 You fill the circle, fold them over, and seal the edges.  Just look at the specs of cinnamon in the dough.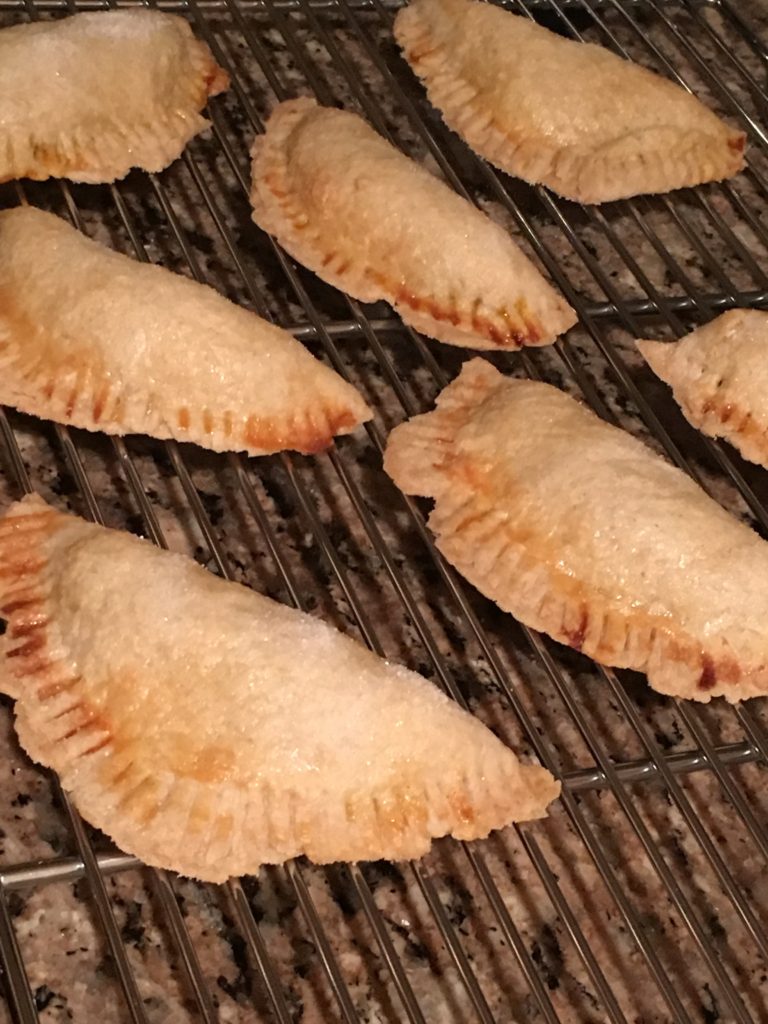 Bake until they are golden brown.
Make some to celebrate the 50th Anniversary of "It's a Great Pumpkin, Charlie Brown"