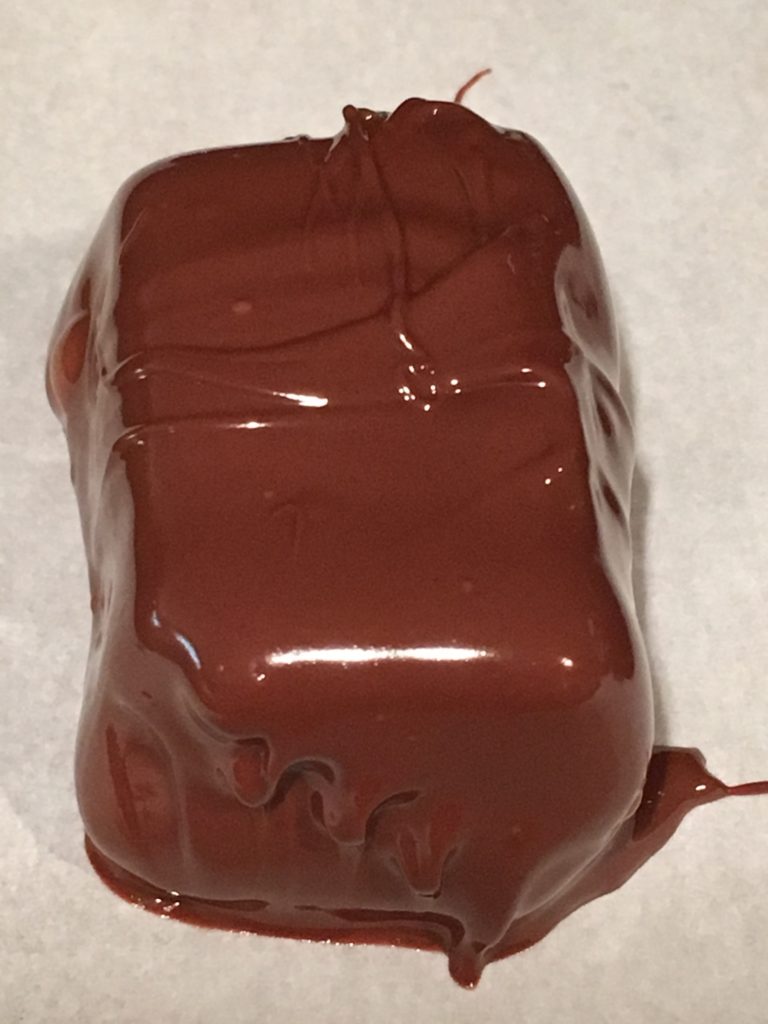 If you like Butterfingers, this recipe is for you!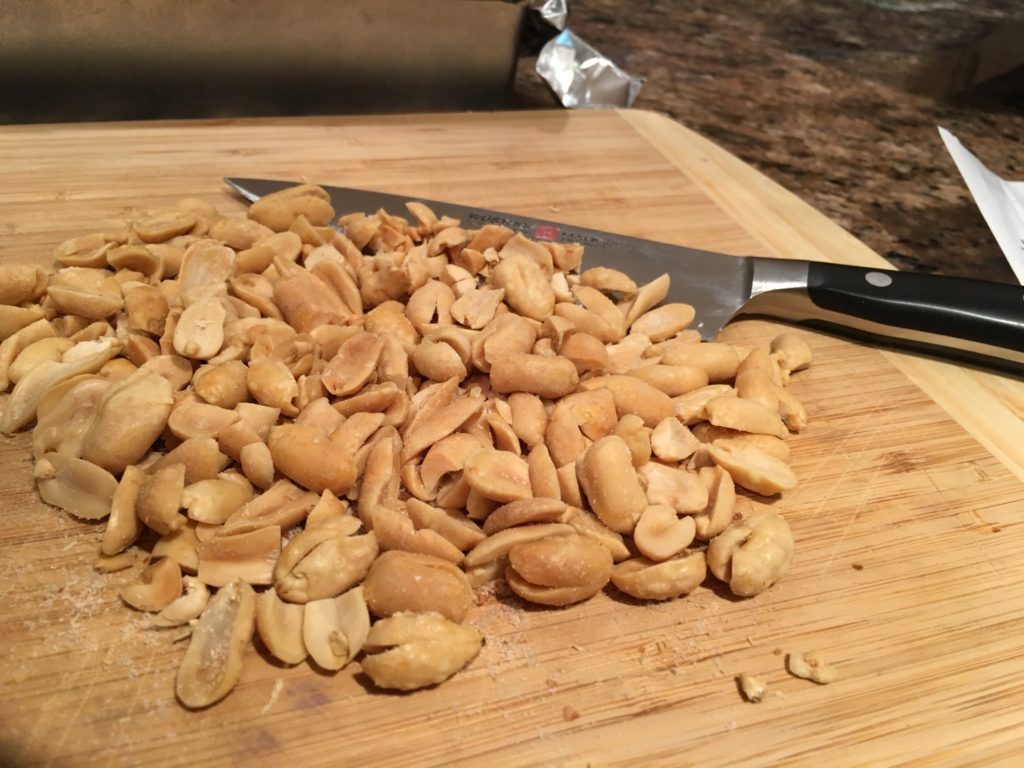 First you start with the freshest peanuts you can buy.  Now if you have been following me for any amount of time, you know that I do not bake with peanuts.  Or any kind of nuts for that matter.  This is my one exception and they don't have a crunchy, nutty taste that ruins most desserts in my opinion!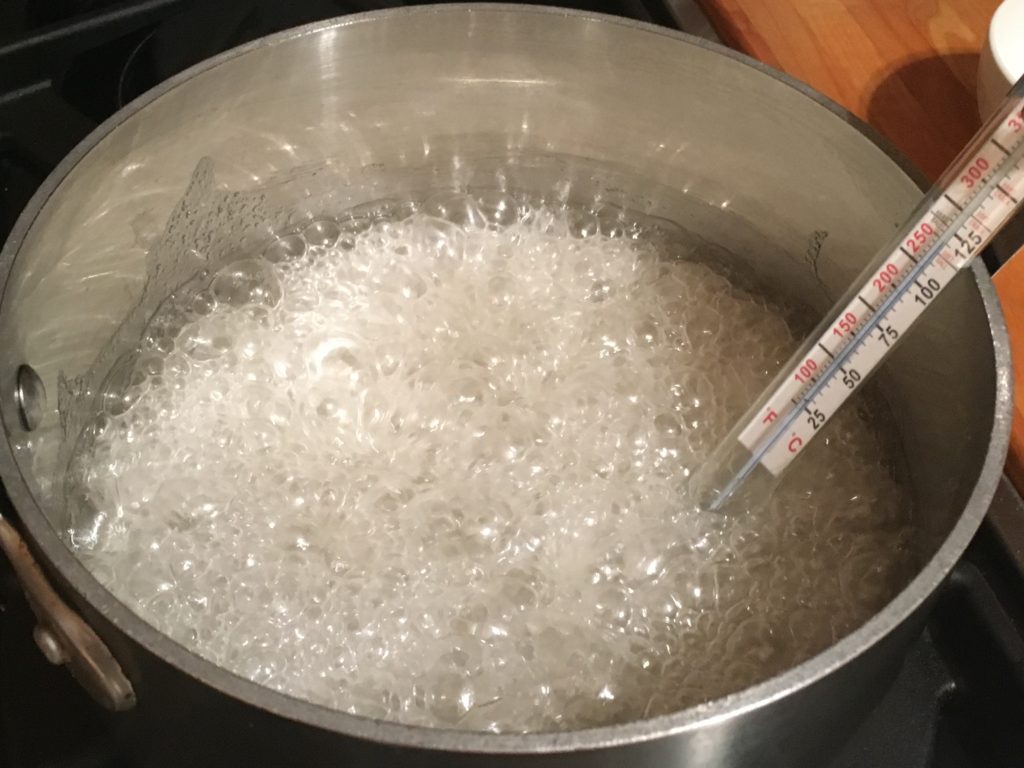 Now you begin to make the candy.  I used to be frightened of the candy thermometer, but I have found it is really not that scary.  The caramel is made with sugar, corn syrup, and butter.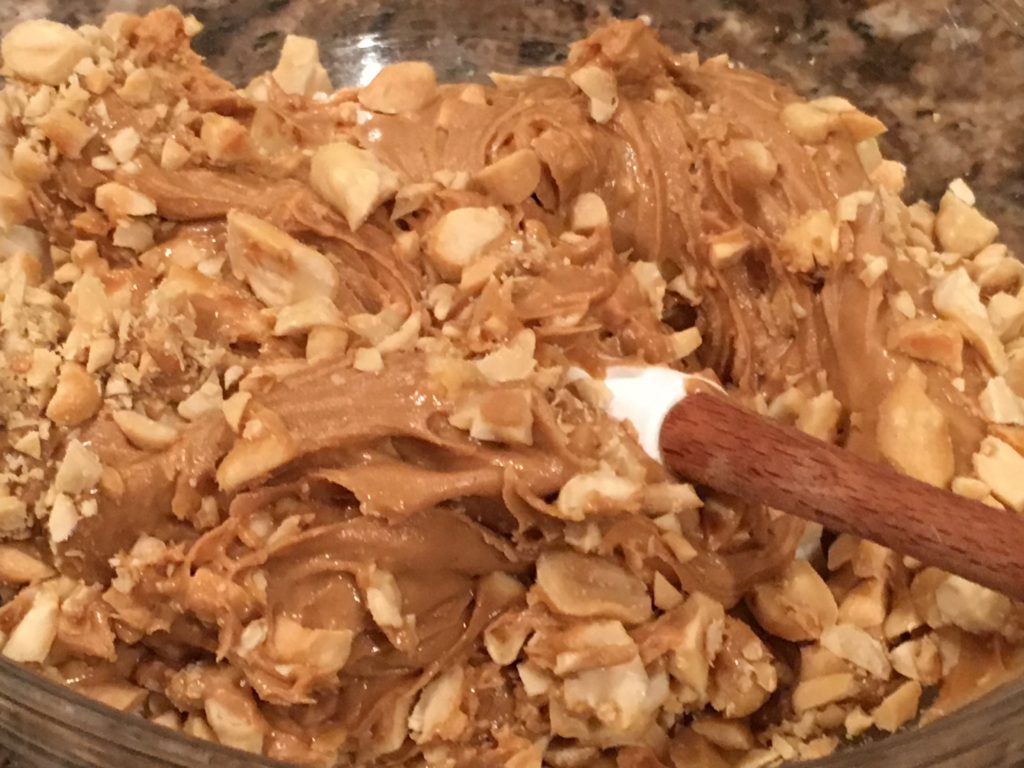 Then you blend together the peanuts and peanut butter (I used Jif Natural Creamy) and heat it until melted, then combine with the candy mixture.
Spread it in a pan and let it cool.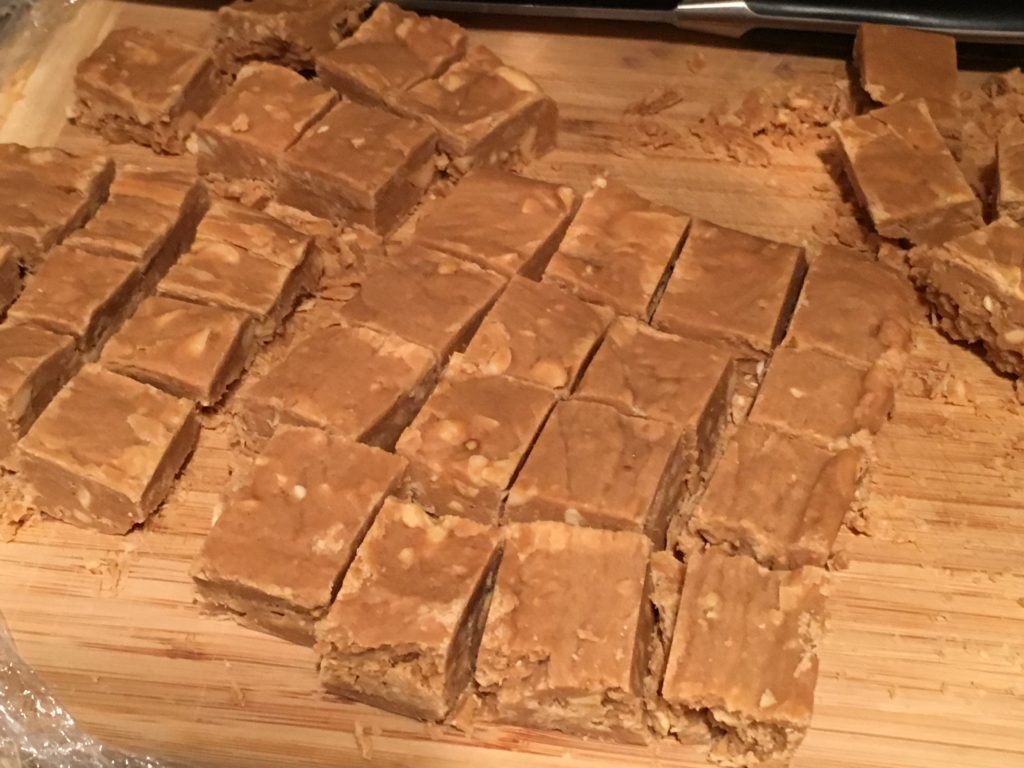 Cut into squares.  You can eat it just like this.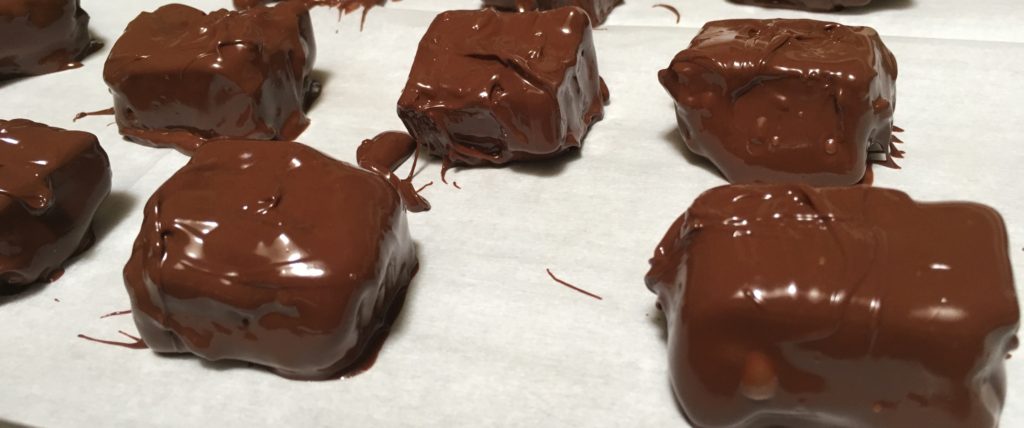 You can also melt chocolate and coat the squares.
Channel your inner Bart Simpson and make these today.